Want More French Polynesian inspiration to Channel Your inner Pippa?
Here Are Three Paradise islands to Suit Your Budget (and one showstopping hotel to blow it!)
Tahiti Touch down (you'll arrive from LA or New Zealand) and get your bearings on this fun island. Often just used as a stopover for couples heading straight to Bora Bora, Tahiti is a place well worth sticking to and exploring: white beaches are often surprisingly replaced by striking, shimmering black sand, you'll find hidden waterfalls and secret lagoons everywhere, and there's always a party to join. Welcome to your happy place.
Paradise islands to Suit Your Budget Photo Gallery
WHERE TO DROP ANCHOR? LE MÉRIDIEN HOTEL
Conveniently located just a 15-minute drive from Fa'a'ā International Airport, Le Méridien is the perfect place to recover from the (seriously) long flight. There's a pristine private beach from which to marvel at the setting sun, and the sand-bottomed pool is the sand-bottomed pool is the biggest of its kind in the Pacific. Try and bag one of the west-facing rooms on the fifth floor; their balconies look out at the hotel's flower- covered water garden.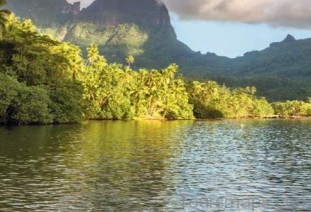 ISLAND LIFE A
10-minute drive from the hotel, you'll find the capital of French Polynesia, Papeete. It's a real melting pot of cultures from surrounding atolls and the central market, Le Marché, is the best place to find bargains such as locally grown vanilla, aromatic monoi oil and Tahitian sarongs, known as pareos. And if you're hungry, head to Vai'ete Square – a waterfront promenade of food trucks and open-air bars (known as roulottes) serving up fruity tropical cocktails and crêpes oozing with mouth- watering molten cheese.
COASTAL CUISINE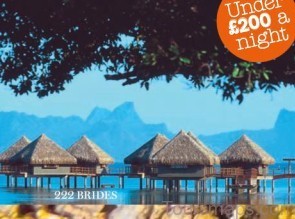 Get used to fresh seafood and myriad varieties of wine, because Tahiti is a wonderful fusion of Tahiti is a wonderful fusion of Pacific ingredients and French flavours, served to the sound of ukuleles and lapping waves. At Le Méridien's beachside restaurant, Le Carré, try the Pacific prawns cooked in garlic cream and crushed chestnuts as a tasty starter, followed by the local scallops covered in a balsamic and truffle jus. GO Double rooms from £197; lemeridientahiti.com.
Maybe You Like Them Too