We married in the chapel at St Catharine's – the college where we met – before holding our reception at Emmanuel. We scattered loose bouquets of fowers everywhere and hung a handmade welcome sign from my old bike. Instead of canapés before the formal meal in the college's dining room, we served a full English tea, with guests sitting on picnic blankets.
THE SECRET GARDEN Photo Gallery
As we were not allowed to throw confetti in the college, we had "just married" fags for everyone to wave. For favours, we made 100 jars of jam and chutney.' charlotte housden, 27, married harry stevenson, 27, at st catharine's college, cambridge, in July 2013 The secreT garden.
The bride Dress, £4,030, jennypackham.com The groom Suit, £590, tigerofsweden.com The venue Chapel, from £415, caths.cam.ac.uk. Reception packages, from £1,000, emma.cam.ac.uk The flowers Bouquet, £125, misspickering.com The decor Crockery, from £1.40 for a teacup, to hire, myprettyteaparty.co.uk.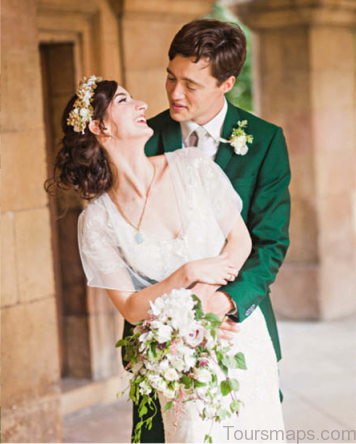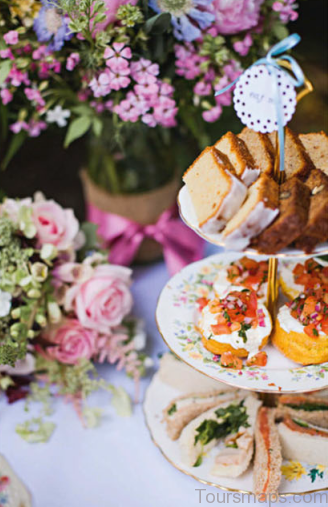 Ladder, £15, and blankets, £5, to hire, vintagestylehire.co.uk. Bike, similar from £25, allofouryesterdays.co.uk. Flags, £12.50 for 10, etsy.com The cake From £350, neviepiecakes.com The planner From £400, elysianweddingsandevents.co.uk The phoTographer From £2,000, mandjphotos.com 196 BRIDESShe says: 'We met as PhD students at Cambridge and so wanted to marry in one of the college's grounds – having an English country garden theme seemed only natural.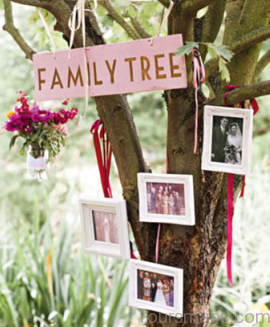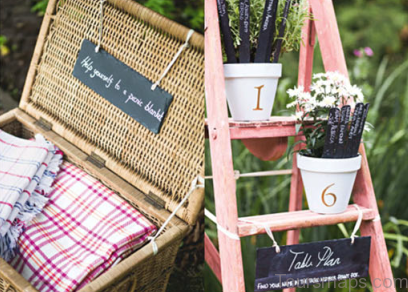 LONDON CALLING
Jane Walsh, 30, married Westley thurley, 34, at st stephen's trust in rosslyn hill, london, in may 2012
She says: 'We chose a London theme as we were both born there. Te seating plan was made from an Underground map, while each table was named afer a Tube station and had London bus and taxi salt and pepper shakers.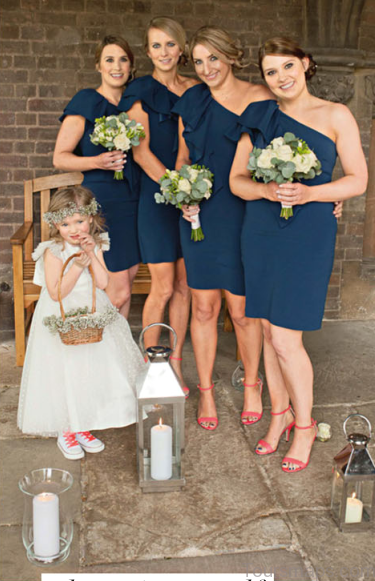 Our menu was written in cockney rhyming slang – we had "Charlie Drake and Greasy Lips" (fllet steak and chips) – and the cakes, which were made by my mum, were decorated with images of the London skyline.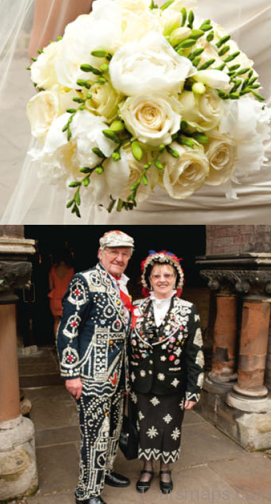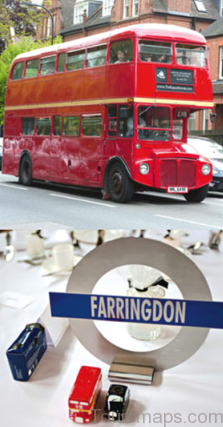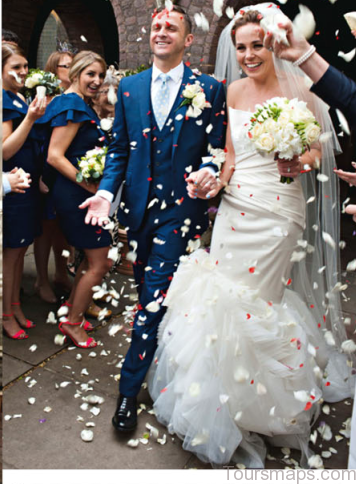 Our guests arrived on a Routemaster bus, we had a fake postbox where guests could "post" their wedding cards and we hired a Pearly King and Queen to act as toastmasters.' Jane Walsh, 30, married Westley thurley, 34, at st stephen's trust in rosslyn hill, london, in may 2012London caLLing
Maybe You Like Them Too