Camping that's good enough for Justin timBerlake…
You may not like his music or his acting, but you can't fault Justin Timberlake's choice of honeymoon he whisked Jessica Biel of to a series of glorious Serengeti safari lodges afer their 2012 wedding. Not any lodges, of course, but those run by Singita, rated the best in the business, which is why Bono and Oprah are fans.Singita has exclusive access to 550 sq miles of classic Out of Africa landscapes – big skies, vast plains – that play host to the greatest wildlife show on earth: the epic annual migration of almost two million wildebeest.
Under The Stars: Singita Mara River Tented Camp, Tanzania Photo Gallery
Tis intimate camp is designed to ofer its 16 guests unparalleled views of the migration's climax – the frenzied river crossing by thousands of the animals.But don't let 'tented' give you the wrong idea: the camp may be remote, but there's not a dripping canvas in sight. Make time to cool of in the plunge pool or join private game drives to see lions, elephants, girafes and more, before a massage, drinks by the fre and supper under velvety African skies.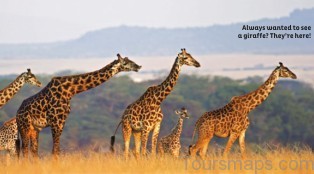 Africa Travel (africatravel.com) offers seven nights at Mara River Tented Camp, full board, and one night at the Palacina Hotel, Nairobi, B&B, from £6,195 per person. Includes flightsThe action adventure HoneymoonMachu Picchu, PeruasCend the peaks of this go-to destination in five-star luxuryWalking for four days to get to Machu Picchu is.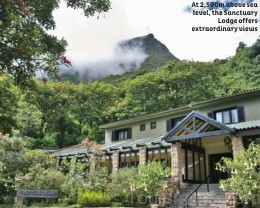 enough to send a shiver down any newlywed's spine. So here's the good news: the Inca Trail – a 26-mile route over mountains and past ancient ruins – isn't the only way to get to the lost city. Instead, start your adventure in Cusco's heavenly Palacio Nazarenas, where butlers run baths complete with herb-flled pillows, food is by Peru's hottest chef, Virgilio Martínez Véliz, and the staf even pump oxygen into your room to help you acclimatise to the highaltitude. For the journey to Machu Picchu, there's only one way to do it in style: on the Hiram Bingham train, which trundles beside the scenic Urubamba River.A hair-raising bus ride from the station later and you've arrived – but so too have those day-trippers.
Bed down at Machu Picchu Sanctuary Lodge, the only hotel with views of Wayna Picchu (the lost city's baby backdrop mountain), before getting an early start. Te park gates open at 6am and the sun rises half an hour later over the Inca ruins – a truly unforgettable sight. Cox & Kings (coxandkings.co.uk) offers a nine-night trip, including two nights at Palacio Nazarenas and one night at Machu Picchu Sanctuary Lodge, from £3,935 per person. Includes some meals, travel on the Hiram Bingham, flights, transfers, excursions and other accommodation.
Maybe You Like Them Too