Spending time with the elephants in Chiang Rai was one of the most magical experiences of my life. Tey are such special animals. I really recommend visiting northern Tailand for your honeymoon, it's so beautiful and tranquil, and we immediately felt welcome and relaxed there. We like to think we're fairly eco-aware so the Six Senses hotel on Yao Noi island was perfect for the second half of our trip. We particularly enjoyed the breathtaking view over Phang Na Bay, the stunning beach and lush rainforest surrounding us, safe in the knowledge that our footprint wasn't harming the environment. I defnitely recommend a twin-centre honeymoon, it feels like much more of an adventure and you're not putting all your eggs in one basket. Luckily we had the experts at Turquoise to guide us – without their recommendation we would never have ventured so far. When we got home we felt like we'd been away for ages!"
WHATEVER YOUR HONEYMOON REFERENCE, TURQUOISE HOLIDAYS WILL CUSTOMISE AN ITINERARY TO PERFECTLY SUIT YOU HERE ARE TWO SUGGESTIONS TO GET YOU STARTED Photo Gallery
LORNA AND NOEL HOFFMAN, KENT(TRAVELLED FEBRUARY 2013)THAILAND HONEYMOON 12 NIGHTS
Commencing in the magical Chang Rai with its bright green fora and fauna, you'll meet elephants and learn about traditional Tai culture before fying to one of Tailand's most pristine paradise islands. Make sure you experience an exhilarating jungle trek, but don't worry, there's plenty of luxury awaiting you at the Six Senses Yao Noi to help you recover!
IN A NUTSHELL
Two nights at the Anantara Golden Triangle, Chiang Rai (including all meals, drinks and activities).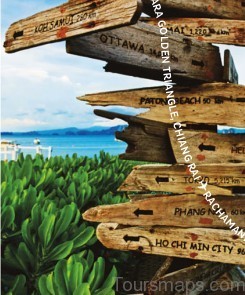 Tree nights at Rachamankha Chiang Mai (including breakfast). Seven nights at Six Senses, Koh Yao Noi. Price includes international and domestic fights from Heathrow with Tai International and transfers.Valid for travel 1 May – 10 July and 26 Aug – 31 Oct 2014. From £2,595 per person.
VISIT TURQUOISEHOLIDAYS.CO.UKCITY & BEACH (10 NIGHTS)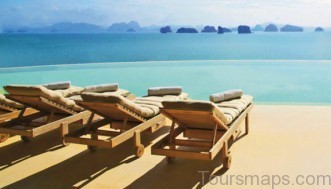 Perfect for couples who want to combine the buzz (shopping, eating, sightseeing) of Bangkok with some serious relaxation on one of Tailand's most popular islands.
IN A NUTSHELL
Tree nights at Metropolitan by COMO, Bangkok and seven nights in a pool suite at Anantara Rasananda on Koh Phangan. Price includes international and domestic fights and transfers. "Flying into Bangkok was so exciting.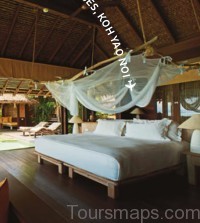 We were already on a high afer our wedding but getting to Bangkok took it to another level. Neither of us had been to Asia before so we were especially thrilled when Turquoise suggested Tailand for us.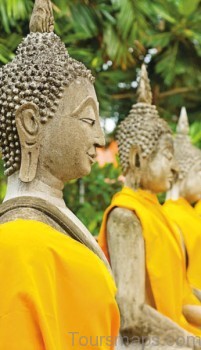 We ate out at amazing Tai restaurants, visited a foating market and did a full-day sightseeing – arranged by Turquoise. Riding around on tuk-tuks was brilliant and we felt like we really got to know the city before heading south into paradise.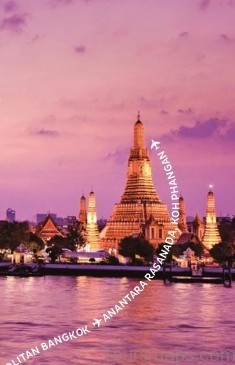 Te beaches on Koh Phangan are white-sand and palm trees, just as they look in the brochures – it really was a dream come true. We hired motorbikes and explored the island and found loads of secret beaches and great family-run restaurants. We loved it so much, we've already booked a return trip!
SIMON AND CECILY BATES, BRIGHTON (TRAVELLED AUGUST 2013)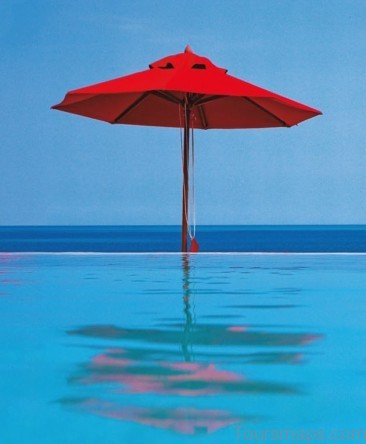 Maybe You Like Them Too