It's the United States like you've never seen it before. Top ten Western American road trips. For this list, we're looking at a wide range of domestic trips to take with friends or family within the western United States. Whether you've only got a few days to spare or well over a week, and whether you're interested in city travel, the great outdoors, or both, we've got you covered. So buckle up because this is the year that you take the Great Western American Road trip you'll never forget.
10 San Francisco to Crater Lake
Top 10 USA Western Road Trips Photo Gallery
We begin with a trip that offers the best of both worlds, a hub for tech startups. San Francisco is also famous for street art. It's numerous markets and festival, a culinary scene that accommodates all dietary restrictions. One of the world's best Chinatowns and so much more the trip from San Francisco to Crater Lake National Park is just under 400 miles and can be done in roughly 6 to 7 hours. You can make it in a straight shot. Or stretch things out by spending a day or two and less in volcanic National Park, Shasta, Trinity National Forest, or both arriving in Crater National Park. You're sure to be awestruck by its beauty. Stargazing, hiking, camping. This is a classic wilderness experience. During the summer months, the 33 mile rim Drive is a must do, offering some truly amazing views.
9 The Oregon Coast California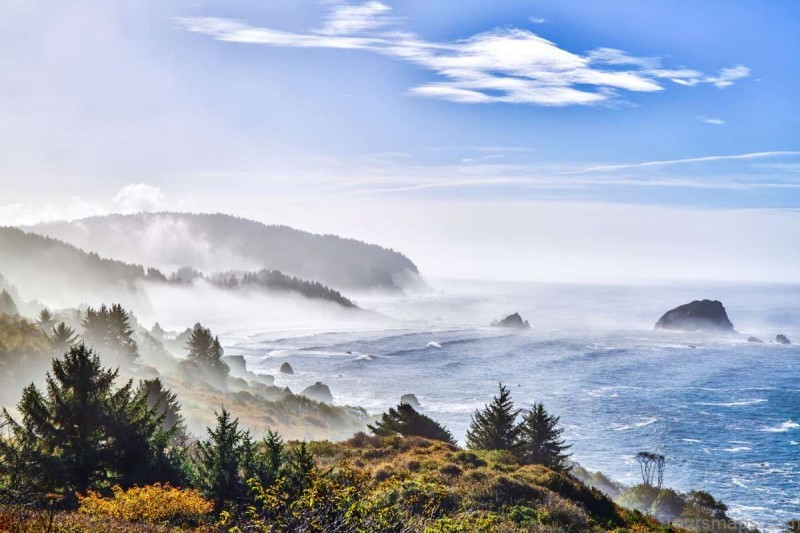 When it comes to coastal drives in the western United States, California. Is what most often comes to mind. And don't worry, we'll get there, but for something a little different, why not immerse yourself in the more rugged northern beauty of Oregon? The adventure kicks off in Astoria, where you'll want to be sure to sample a wide selection of the city's much celebrated craft beers the next day. Hit the open road, leaving yourself a good three or four days to enjoy everything there is to see and experience along the way. The drive itself is characterized by historic forests of green towering cliffs and rolling surf. And by following the three Cape Route, you'll really see everything the coast has to offer. This includes the postcard worthy seaside, town of Cannon Beach, the Cape Meares Lighthouse, sunset in Oceanside, Cape Kiwanda, Thor's well and more.
8 Los Angeles to Joshua Tree and Death Valley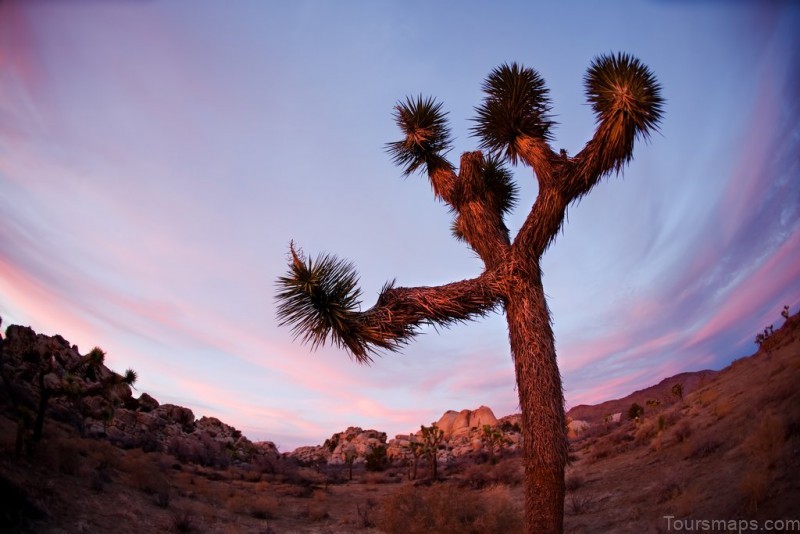 If you're the sort of traveler who appreciates extremes, it doesn't get much better than this. Spend as much time as you can exploring Los Angeles. See the tourist traps if you must, but then move beyond the Walk of Fame. And never look back. This city is made up of unique neighborhoods, each with its own flavor. Highland Park, Korea Town, Echo Park, and palms are all must visits that will give you a whole new appreciation for LA. Once you've had your fill load up the camping supplies, it's time to get out of town. First up is Death Valley a surreal environment that lives up to its name, boasting record breaking temperatures, you'll want to see the Badwater Basin, the Mesquite flat sand and take the artist drive after that. It's a roughly 4 hour drive to Joshua Tree. Feel free to treat yourself in the desert Oasis of Palm Springs and then hike amongst the park's namesake trees.
7 Portland to Yellowstone National Park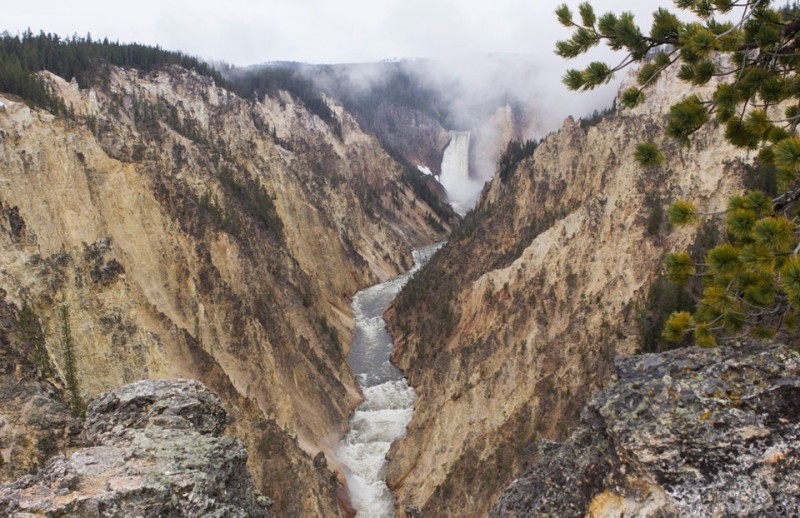 If you got time to spare, have you already crisscrossed California every which way? Then we've got the road trip for you. This epic roughly 10 day journey begins in Portland, OR a city so rich with indie coffee shops, brew pubs, artisanal stores, and trendy restaurants. That you may never want to leave, but trust us, the journey is worth it. The first leg of your trip is from Portland to Richland hugging the stunning Columbia River pretty much the whole way after that loop through Ritzville and Spokane to approach Yellowstone from the north, immersing yourself in a seemingly never ending forest along the way beginning with the picturesque Lake City of Coeur d'Alene, when you finally reach Yellowstone, some 812 miles from where you started, the rewards are many and inspiring. Highlights include the Grand Prismatic spring. Old faithful, the iconic bison, among other wildlife, lower Yellowstone falls and more.
6 California Wine Country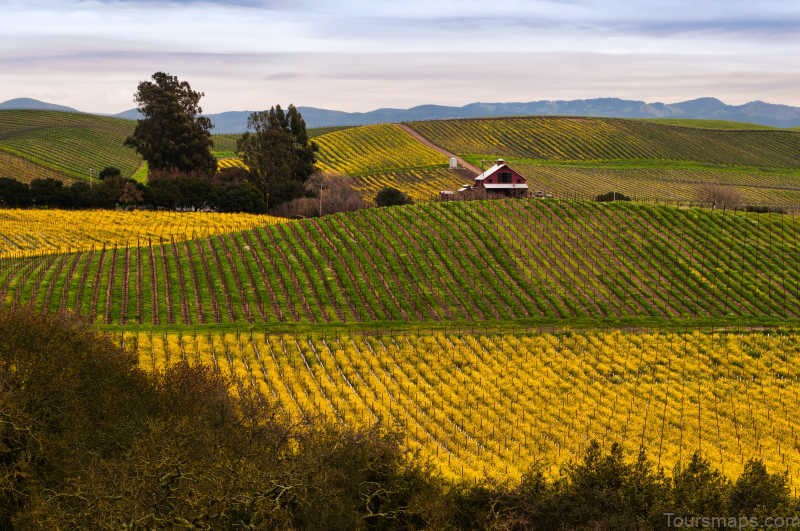 Or those who would rather treat themselves to the finer things in life. This might be a bit more your speed. San Diego serves as the starting point of this oenophile road trip, but with so much ground to cover, you're going to want to get out of the city ASAP. First, stop Temecula. The area is vast and diverse. Known for its Cabernet Sauvignons, Chardonnays and everything in between. After that we moved to the Central Coast, or more specifically Santa Inez, to sample its famous Pinot noir, about 100 miles north. We come to Paso Robles, which is home to some 300 wineries. Like we said, you've got your work cut out for you, but if you've got time to spare, Sonoma County awaits to the north. This itinerary is just a rough sampler, though. Wine tasting in California is really a choose your own adventure. Road trip led by your palate while you'll be driving from one region to the next. Please arrange taxis, a personal driver or join local wine tours to get between your accommodations and the wineries.
5 Utah Park circuit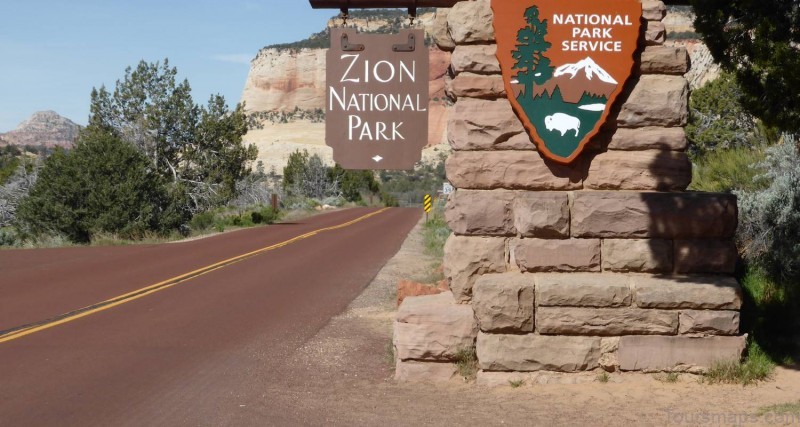 Salt Lake City is a destination with a lot to offer, but when you're in the market for an epic road trip, it's Utah's national parks that collectively serve as the state's greatest selling point. Spanning just shy of 500 miles, this road trip hits all the highlights. We begin the adventure in Zion National Park, a landscape that looks like. An idyllic alien planet towering Martian red cliffs are juxtaposed with bright pops of greenery that make Zion feel like a paradise. And for those who love hiking, it really is. From there you move to Bryce Canyon National Park. The name is something of a misnomer as the starring attraction is actually a natural amphitheater populated by rock formations called hoodoos. Then it's on to Capitol Reef which with its monoliths, canyons, ridges and buttes has a bit of everything. Last but not least. We end often arches and Canyonlands national parks, which true to its name, boasts some of the most amazing natural arch is in America.
4 Highway for Those Looking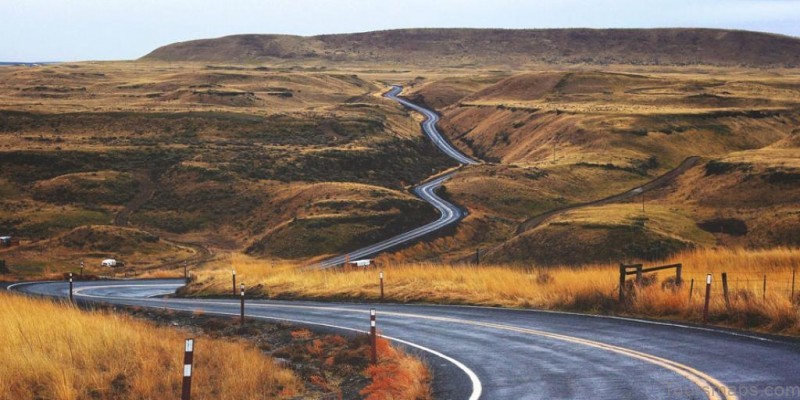 For the quintessential California road trip, look no further. Cruising along the Pacific Coast highway. Armed with the right playlist, you'll feel like you're starring in your very own road trip film, complete with unforgettable memories, breathtaking scenery and opportunities for self discovery. The nice thing about this drive is that it can be adjusted abridged. And extend it to fit just about any itinerary you can make the core 123 mile drive in a single day. But by extending the route North and South you can just as easily cruise from San Diego to San Francisco and beyond however you choose to approach it, here are a few key highlights that no one should overlook. Morro Rock, Pfeiffer, State Beach, and Bixby Bridge are great photo OPS. The 17 mile drive through Pebble Beach and Pacific Grove is breathtaking. Most importantly, be sure to explore the various state parks along the way. To get up close and personal with Big Sur's iconic redwood.
3 Las Vegas national parks loop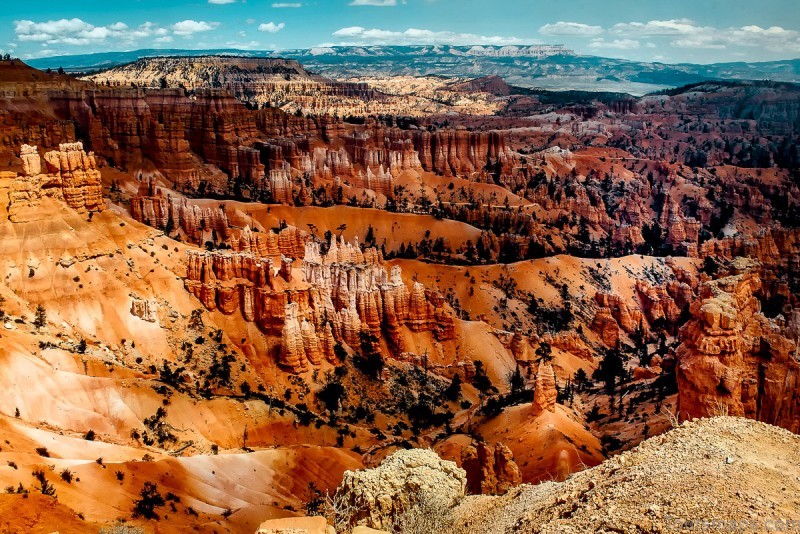 A road trip in the southwestern United States can often make for a downright dizzying experience. We don't mean that literally, but should you actually begin to feel faint while following this particular itinerary? Please step back from the Grand Canyon or take a break from the slot machines. The particular journey begins and ends in Las Vegas, where you should feel free to do some gambling. See the shows. Or just marvel at the bright lights of this one of a kind destination, a trip defined by extremes. We depart from Nevada's haven of man-made luxuries to enjoy some of the most cherished natural spaces in America. Departing from Las Vegas, our first stop is Zion National Park. After that, we head to Bryce Canyon National Park, but don't worry, this isn't just a repeat of our Utah's best itinerary from Bryce Canyon. We head South to the crowning jewel of this road trip, the Grand Canyon. We really recommend setting aside. A good three to four days of camping here at the iconic landmark. Then on your way back to Vegas, stop by the Hoover Dam for a bit of History.
2 Olympic Peninsula Loop Drive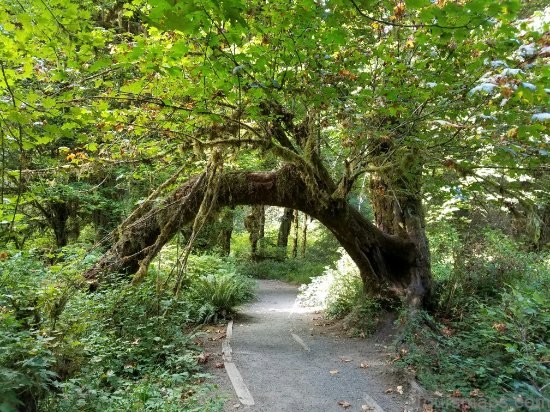 This journey is only about 204 miles in length and can realistically be completed at a comfortable pace in as little as two days. That being said, you may very well find yourself wanting to stretch it out to two or five days. Once you've immersed yourself in the Olympic Peninsula, this is arguably the northwestern United States is greatest. And most awe inspiring stretch of wilderness. It's even got its own temperate rainforest. Olympic National Park is conveniently located less than 100 miles from Seattle, making the city a great launchpad for this epic adventure. We hesitate to list highlights because this road trip is more about atmosphere and environment than a checklist. The entire drive is an experience. That being said, no voyage along the Olympic Peninsula loop drive is complete without stops at Ruby Beach and Merriman Falls or a trek into the Ho Rainforest. You need to hike to reach second or Third Beach, but both make for awesome Wilderness Beach camping. Cape Flattery is a destination in its own right.
1 One North to South or Vice Versa

If this is your first road trip, you may want to consider starting with one of the shorter afor mentioned itineraries for the seasoned road warrior. However, why not take all that experience and embark upon the ultimate journey through the Western United States traveling the country from north to South or South to north allows you to see first-hand how one environment morphs into another. And also let's you appreciate the numerous regional cultural differences you can stick to the coastline as you make your way through Washington, Oregon and California, or zigzag your way down further inland, hitting high points in Nevada, Arizona and Utah. Have you got time to spare? Why not push to the eastern edge of the Western States and explore Montana, Wyoming, Colorado and New Mexico for something entirely different apart from your budget time and the health of your vehicle, there's nothing stopping you from zigzagging your way through all. 11 Continental Western American states talk about a road trip you'll never forget.
Maybe You Like Them Too