YOU HEARD IT HERE FIRST
This is the ultimate luxury villa made just for two in the Florence region. Opened in September 2016, it's the ideal place for honeymooners to rest their wedmin-weary heads. A 12th-century watchtower that was once part of the original outer defences of Siena, it's recently been transformed into a one-bedroom retreat by owner Dr Rio Raikes.
THE CASINA SIENA, ITALY Photo Gallery
The renovated section of the tower itself is jaw-dropping – it's where you'll find the gorgeous snug bedroom, low-slung ceilings with hulking great wooden beams, uneven whitewashed walls and cute built-in bookcases. But the real cherry on top is the contemporary addition Dr Raikes has crafted. A giant glass loggia hugs the side of the building, housing an elegant dining/living room that looks out onto your very own heated infinity pool, a marble-lined hot tub, a ready-and-waiting 4×4 that's yours for the duration of your stay (for an extra charge) and the myriad olive groves that surround the property.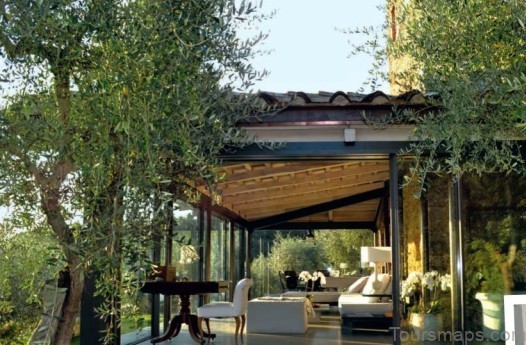 The Casina was built on top of a hill, to protect the city, so the views are outstanding. The little touches are impressive, too – olive oil produced by the Casina itself, two bikes for you to take into the nearby hills (where the Tour de France teams train) and an easel for sketching those watercolour views.
OUR KIND OF LUXE
Did we mention the poolside bar, barbecue and underfloor heating and cooling system? GO Seven nights at the Casina start from £4,000 (thecasina.com).
Maybe You Like Them Too