Keeping fit in retirement, mastering swimming, healthier holidays
FIT RETIREMENT
When I retired after 38 years of teaching and school management in July 2015, a parting gift was a subscription to H&F. My friend said I was tomend my tired, stressed out body!With trepidation, my new life began.I've stretched and sweated my way through your many workouts and joined my local gym. Not only am I getting fitter, I'm making new friends. You've supported my healthy eating regime too, thanks to your inspiring recipes. I'll be 60 soon and I've never felt better. I'm Happier and, crucially, I appreciate how important good health and fitness is. Thank you. Jean Harris, Okehampton
Keeping Fit In Retirement, Mastering Swimming, Healthier Holidays Photo Gallery
DIVING IN!
I loved reading the swim tips in 'How I got my best body ever' in July issue. At 30, I Was finally given the all-clear on a chronic illness which had left me unable to takepart in sports since primary school. I've Always been fascinated by water so decided to take swimming lessons. Last Week, I managed my first two lengths of front crawl. I've been using the swim tips and advice to help me be the best swimmer I can be. I'm so glad H&F is encouraging more adults to get their swimsuits back on. Thanks!Charlotte Kirkham, Wirral
BAGGAGE CONTROL
With so many opportunities to eat and drink during the summer holidays, it isn't surprising that sometimes my souvenirs are not the only excess baggage I bring home But after reading your article 'Sun, Sea &Slim!' (Summer issue), I realise it doesn't have to be this way. With a little planning,my holiday can actually help to boost my diet and fitness campaign. Your top tips for managing my weight while I'm away madea lot of sense – portion control, keeping active (workout apps), limiting carbs, eating healthy foods and more. With your good advice ringing in my ears, I should ensure that the only extra weight I'll carry around this summer is a beach bag!Dee Colworth, Somersham
WRITE IN AND WIN!
This month, Jean wins £150 of Spabreaks.com vouchers.Spabreaks.com is Europe's largest spa booking agency working with more than 750 venues and sending more than 4,500 people on spa days and breaks each week. An industry innovator, it offers spa days and breaks for 'everybody', from Recovery Retreats for people with cancer and Accessible Spas for anyone with a disability, to days and breaks for groups, hen parties,couples and solo travellers. Call 0800 043 6600 or visitspabreaks.com for enquiries and bookings.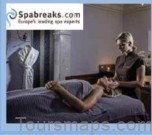 Which Olympian inspires you and why?
'Jade Jones and Bianca Walkden for their dedication and success in taekwondo; and Fran Halsall (swimming)– I love her bubbly personality.#lovesport'@DebTodd
'Jessica Ennis-Hill – she's proof that you can still be strong and fit as well as a yummy mummy.'@Fitmumsworld
'Zola Budd, due to the fact that she ran barefoot.'Helena Coutsides Vanelli
Maybe You Like Them Too